Events

THE RAIL FREIGHT GROUP CONFERENCE 2021
Wednesday 6th October 2021, Attend online or in person in London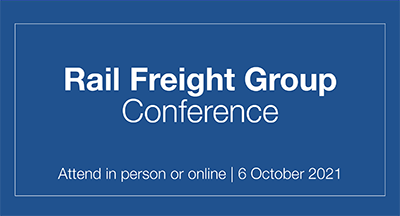 Attend this vital update for the rail freight sector on 6th October and explore the most recent opportunities and issues facing the industry and discover how to respond to them. You will hear insight on the most up to date policy and plans for the sector and explore if further changes are needed.
Join senior rail freight thought leaders to consider changing trade patterns and the consequences for freight, consider the current opportunities for freight in supporting construction and understand the impacts of the introduction of freeports.

Waterfront Conference Company are offering members of CBOA a 10% discount by using booking code RFG21CBOA.*

If you prefer not to attend the conference in person at this time, why not attend virtually?
If you don't wish to attend in person, you can watch the conference online from the convenience of the office or your own home. Join online and watch live, or view all of the content after the event on demand. All in person attendees will also have access to the on demand content.
Visit our website for more information: bit.ly/2TrnCDa

How to register: Call 0207 067 1597, email or register online and quote your booking code RFG21CBOA to receive your 10% off.

CBOA members please quote your booking code RFG21CBOA when registering.

*Discount applies to new registrations only and cannot be used in conjunction with group booking discount.
---
CILT Merseyside & Warrington Group event 2020 - Friday 13th November at 3pm on-line and ITS (UK) Thursday 19th November at 3pm on-line.
Both with a Water Freight theme
Water Freight in a low carbon World – This CILT event will be attended by individuals and representatives from organisations with an interest in water freight movements. The event will detail research and emerging technologies that will benefit the sector whilst highlighting current and future trends with particular focus on de-carbonising water freight movements.

JOINT Freight and Maritime Forum Webinar - This ITS (UK) event be attended by individuals and representatives from organisations with an interest in water freight movements. The event will promote recent technological changes focusing on inland water ways with speakers from CBOA, Inlecom (a maritime focused data company) and Ince (a maritime focused solicitors).

Greening Inland Shipping – One year on
Thursday, 5 November 2020, 10-11:30AM GMT
---

There has been substantial progress in technological innovation and programme development around improving inland shipping performance and air quality since we hosted London's first Greening Inland Shipping conference last year. To help us all keep up with developments, you are invited to join a webinar at 10 am GMT on Thursday, 5 November 2020.
Our panel of speakers will take us through global developments, the roadmap for improving inland vessels' performance on the Thames, current and planned developments on the river.
Speakers will include: Dr Paul Hellier, mechanical engineering deputy programme director, lecturer in engines and fuels, and EPSRC research fellow; Edwin Pang, consulting naval architect and chairman of the RINA IMO Committee; and Tanya Ferry, PLA head of environment. As last year, the event will be chaired by Dr Tim Moonen.
This webinar is free to attend.
For more information click here
You can book for this event online
---
RAIL FREIGHT GROUP CONFERENCE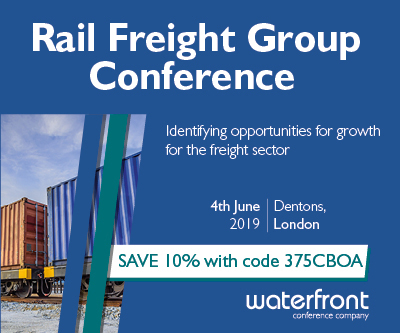 CBOA are supporting the 27th Annual Rail Freight Group Conference on October 14th in London.
All CBOA contacts receive a 10% discount for this event, which covers the following topics:
1. Receive key insight from the Government and Network Rail on their plans for the freight network
2. Explore the challenges and opportunities facing the sector including a focus on the impacts of changing trade patterns and Brexit on the supply chain
3. Receive the latest insight on operators plans for 2019 and beyond
4. Consider the role of rail freight in retail logistics and how rail can remain competitive with road
5. Hear more on the development and delivery of strategic rail freight terminals
6. 3+ hours of networking with senior rail freight professionals
To register please email conference@thewaterfront.co.uk or call 0207 067 1597 and quote the discount code 375CBOA.
---
UK PORTS CONFERENCE 2020

Link to UK Ports Conference website: Click Here
The 12th Annual UK Ports Conference will be held on the 24th-25th of November at the Marriott Hotel Regents Park, London. CBOA members can receive a 10% discount using the code 404CBOA.
The UK Ports conference will provide you with complete insight on the biggest challenges facing the industry and explore how the sector can respond. Attend to hear opportunities for ports and how to deliver port development and infrastructure to support these and secure growth. Join ports industry leaders to take away the latest insight on trade patterns and the implications for ports, understand how to improve air quality and improve port connectivity. Across the two days ports will share their plans for development and you will also receive guidance on how to plan for and deliver port infrastructure.
Benefits of attending:
Receive the latest trade and shipping updates and explore how ports can respond

Explore how to reduce emissions and improve air quality at ports

Hear how to plan for, and deliver, port development – including considering master planning, asset management and new technologies

Consider how to improve port connectivity and receive the latest updates on plans for updating national infrastructure

Discuss the implications of Brexit and how the port sector can be prepared

Understand how to plan for long term port improvements including the latest updates on planned investment from ports

6+ hours of networking with senior port professionals
To find out more about the event click here.
You can register for this event online, via email or by calling 0207 067 1597 – save 15% or more on group bookings!

---
SMART TRACKING DATA NETWORK FOR SHIPMENT BY INLAND WATERWAY WORKSHOP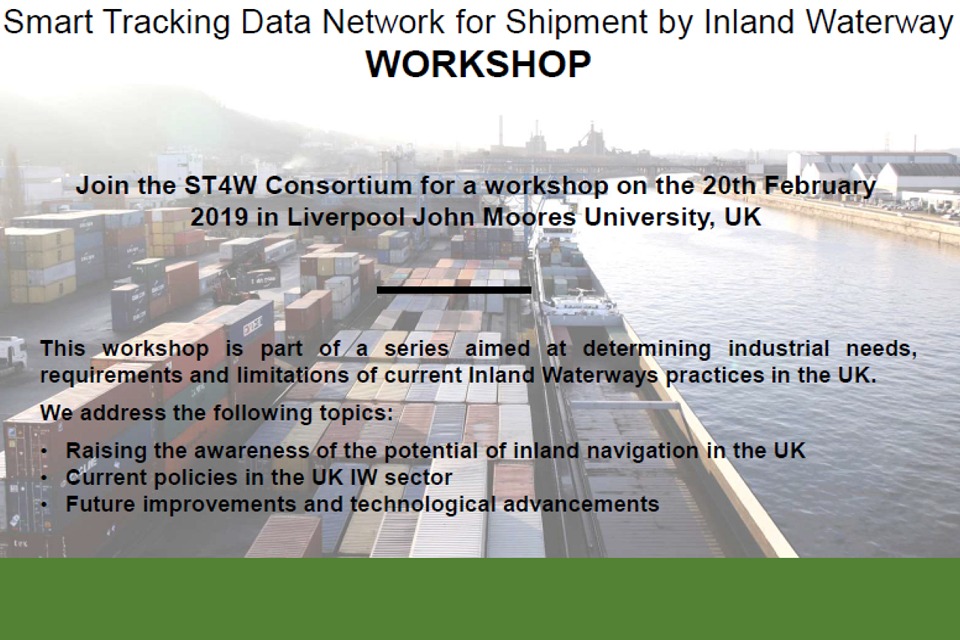 Join the ST4W Consortium for a workshop on the 20th February
2019 in Liverpool John Moores University, UK
For more details - click here
---
INLAND WATERWAY FREIGHT TRANSPORT CONFERENCE – WEDNESDAY 10th OCTOBER, 2018, LEEDS
The Canal & River Trust, in partnership with the Freight Transport Association and the NSR Interreg Project IWTS2.00, will be hosting a conference on waterborne freight transport for inland waterways on the 10th October in Leeds city centre.
The conference will bring together Port Operators, Freight carriers, logistics specialists and public bodies, and will provide a unique opportunity to look closely at the potential of Inland Waterway Freight Transport in the UK and Europe. The conference will provide the opportunity to also learn about current policy and infrastructure developments that are making inland waterway freight transportation a realistic option for today and the future. The event will include an optional site visit to see a site in Canal & River Trust ownership that has been earmarked for development as an Inland Port at Stourton (Leeds).

If you would like to attend this free event, please register through the weblink below.
Freight by water conference 2018

---
RECYCLING AND WASTE MANAGEMENT EXHIBITION - CBOA TO TAKE A STAND
CBOA will be exhibiting at the Recycling and Waste Management Exhibition at the National Exhibition Centre on September 12-13 2018 in conjunction with Canal & River Trust. This is a new departure for CBOA and replaces the previous exhibiting at the Multimodal Exhibition (at which the CBOA chairman will anyway continue to speak in their seminar sessions this year).
The exhibition attracts some 20,000 people from the recycling and waste management industry. This covers sectors such as RDF bales (refuse derived fuels) for export, biomass, waste wood recycling, scrap metals and construction waste. All commodities suitable for barge use.
The CBOA stand will be in the Handling & Logistics part of the exhibition, a fitting place to be.
CBOA will be providing industry specific publicity material for this event.
CBOA Chairman David Lowe will be making a presentation at a seminar session on Wednesday 12th September from 11 am to 1130 am. This will be in the Alternative Fuels theatre (17).
In addition to the financial and other support from the Canal & River Trust, CBOA is very grateful for a £1,000 donation towards the exhibition costs which has come from the charitable body: 'Greening the North' via a CBOA Associate Member who administers the fund.
CBOA hopes that members will be able to come to the exhibition. The CBOA / CRT stand will be number 5S02 and is in Hall 5 in the Handling and Logistics section. We look forward to seeing and meeting you!

---
CBOA AGM
The Annual General Meeting of the Association will take place on

THURSDAY 26th APRIL 2018
at
The Bond, 180-182 Fazeley Street, Birmingham, B5 5SE

A sandwich lunch will served from 1230 and the meeting proper will commence at 1330. The usual business of the meeting will be conducted, with reports on the year's activities, finances and other matters. There will be some minor changes to the Constitution for the meeting to consider plus election of committee and officers. Following the official business we welcome guest speakers to give presentations:

Antoon van Coillie (Blue Line Logistics) will describe the company's flat top barge project, and consider autonomous operation of inland waterway vessels.
Chris Evans (Canal & River Trust) will update the meeting on the Trust's freight developments including the new wharf at Fleet Lane Woodlesford and the proposed Port of Leeds in Stourton.
Mike Garratt (MDS Transmodal) will explain how the Northern Powerhouse provides exciting opportunities for water freight
Prof Rex Harris will discuss the potential for use of alternative propulsion systems such as hydrogen for inland waterway freight craft

CBOA members are welcome to attend the meeting so please put the details in your diaries now! A formal notice will be issued about one month prior to the event, either in the News or separately.

We are seeking to recruit additional members to serve on the committee – either Full or Associate members are welcome – to provide fresh thinking and share the work load. Please contact the Chairman, David Lowe, for further details: d.lowe@cboa.org.uk
---
10th Annual: UK Ports Conference 2018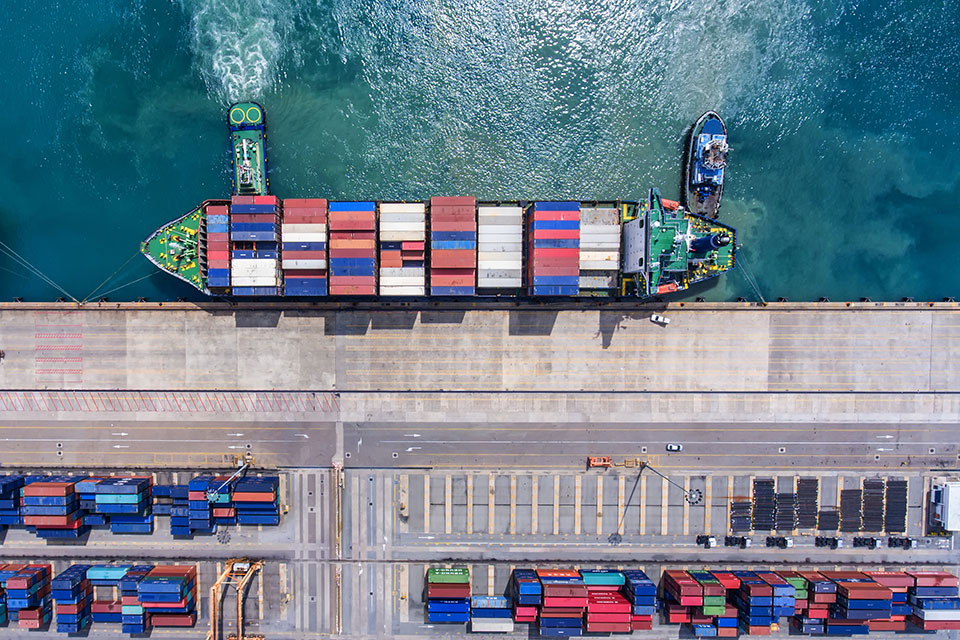 Date: Tuesday 22 May - Wednesday 23 May 2018
Discount: 352CBOA (10% discount)
Description: Identifying opportunities for growth and delivering port infrastructure to support emerging markets and respond to trade and shipping patterns
Location: Central London, Venue TBC



Benefits of attending include:
• Hear updates from ports on their current work and planned development
• Explore the latest innovations and technology developments, and how these can be used to optimise port operations
• Receive the latest policy updates and explore the impact of these
• Hear detailed case studies on how to plan and deliver port infrastructure
• Consider the possible implications of Brexit for ports on customs and how ports can start to plan accordingly
• Take away the latest insight on changing trade and shipping patterns and explore how these impact on planned development and infrastructure
• Understand the current environmental challenges facing ports and how these can be overcome - including a focus on improving air quality and reducing emissions in ports
• Take advantage of 6+ hours networking with over 150 senior attendees from the ports and shipping sectors

Now in its 10th year, the UK Ports Conference is an essential update for the UK ports industry that brings together senior representatives from across the ports, shipping and maritime sectors to explore the opportunities and challenges facing the port sector, now and in the coming years. Taking place over two separately bookable days, this unique event provides the latest updates on policy issues and current trends, while also exploring port development opportunities and how infrastructure can be successfully delivered.

Visit our website for more information.

How to register: Call 0207 067 1597, email us or register online.
---
26th Annual: Rail Freight Group Conference 2018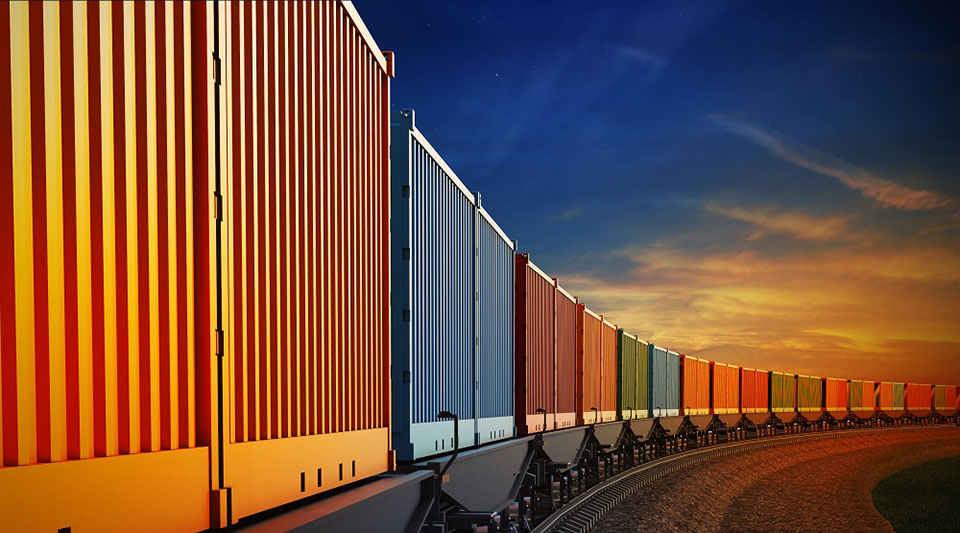 Date: Thursday 19th April 2018
Discount: 348CBOA 10% discount
Description: Securing growth through investment in the UK rail freight sector
Location: Addleshaw Goddard, Central London



Benefits of attending include:
• Explore the growth and development opportunities for freight in 2018 and beyond
• Understand changing trade patterns and the implications for freight
• Hear the latest insight on the investment in rail freight development and planned improvements for rail routes and connections
• Anticipate changing locomotive needs and explore the innovation needed for the rolling stock of the future
• Review the importance of investments in hubs and the development of strategic rail freight interchanges
• 3+ hours of networking with senior rail freight professionals

Attendees from across the freight industry will explore the support for freight growth in 2018 and beyond, the planned improvements for the network, and review the investment in freight routes and hubs.

Attend to receive the latest updates on changing trade patterns, including the challenges these present and the implications for rail freight, and to discuss the changing locomotive needs and what is needed to create rolling stock for the future.

Visit our website for more information.

How to register: Call 0207 067 1597, email us or register online.
---
REOPENING LEEDS FOR WATERWAYS FREIGHT - click here
---
WATER FREIGHT CONFERENCE IN DONCASTER - click here